ASAM and NAMA Recovery Applaud Introduction of the Modernizing Opioid Treatment Access Act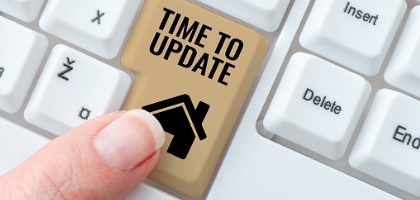 FOR IMMEDIATE RELEASE
March 8, 2023
The bipartisan, bicameral legislation would expand access to methadone for the treatment of opioid use disorder
Rockville, MD – The American Society of Addiction Medicine (ASAM) and the National Alliance for Medication Assisted Recovery (NAMA Recovery) today applauded Senators Edward Markey (MA) and Rand Paul (KY) and Representatives Donald Norcross (NJ) and Donald Bacon (NE) for introducing the Modernizing Opioid Treatment Access Act (M-OTAA). If enacted, this bipartisan, bicameral legislation would safely expand access to methadone, one of only three Food and Drug Administration (FDA) – approved medications for treating opioid use disorder (OUD). Decades of research show that methadone can reduce the risk of deadly overdose in patients with OUD and help them achieve remission and recovery.
"ASAM applauds the introduction of the Modernizing Opioid Treatment Access Act. Methadone has a long history as an effective, evidence-based treatment for opioid use disorder, and appropriate access to it is critical to our nation's response to today's addiction and overdose crisis. Modernization of federal law, which predates the establishment of addiction medicine and addiction psychiatry as medical subspecialties recognized by the American Board of Medical Specialties, is urgently needed to expand access to cost-effective methadone treatment. We strongly urge Congress to pass the M-OTAA and help treat addiction and save lives," said William F. Haning, MD, DLFAPA, DFASAM, president of the American Society of Addiction Medicine.
Specifically, M-OTAA would allow opioid treatment program (OTP) clinicians and addiction specialist physicians to prescribe methadone for OUD treatment that can be picked up at pharmacies, subject to federal rules or guidance on the supply of methadone for unsupervised use. There are less than 2,000 OTPs and over 61,000 community pharmacies in the US. Responsibly expanding access to methadone treatment for OUD in medical settings and areas where it is not available now is critical to saving lives, helping families, and strengthening our communities.
Congress must modernize the delivery of methadone treatment for OUD to help address fentanyl's deadly role in driving the rise of, and disparities in, overdoses and deaths in America. Among people aged 12 or older in 2021, 15.6% (or 43.7 million people) needed substance use treatment in the past year, according to the Substance Abuse and Mental Health Services Administration (SAMHSA), underscoring the importance of expanding access to evidence-based treatments, including methadone for OUD.
Zachary Talbott, MSW, LMSW, LADAC, CAADC, MAC, CCS, President of NAMA Recovery, said, "NAMA Recovery appreciates Senators Markey and Paul and Representatives Norcross and Bacon for prioritizing the diverse experiences and perspectives of patients who take methadone for opioid use disorder (OUD) in their legislation. Patients deserve options beyond an opioid treatment program (OTP). We must streamline access to methadone, without compromising patient safety, especially in areas where OTPs do not exist. The intent of the M-OTAA is consistent with NAMA Recovery's long-held position that all patients with OUD deserve access to knowledgeable clinicians. Under the M-OTAA, only OTP clinicians and/or physicians who are board certified in addiction medicine or addiction psychiatry would have authority to prescribe methadone for OUD, and we trust that SAMHSA and the Drug Enforcement Administration (DEA) will consider all nuances carefully in rulemaking or other guidance that would follow the M-OTAA's enactment."
Additional original co-sponsors of the M-OTAA include Senators Bernie Sanders (VT), Mike Braun (IN), Maggie Hassan (NH), and Cory Booker (NJ) and Representatives Annie Kuster (NH), Brian Fitzpatrick (PA), Paul Tonko (NY), David Trone (MD), Andy Kim (NJ), and Brittany Pettersen (CO). ASAM and NAMA Recovery thank them for their leadership.
# # #
About the American Society of Addiction Medicine
The American Society of Addiction Medicine (ASAM), founded in 1954, is a professional medical society representing over 7,000 physicians, clinicians and associated professionals in the field of addiction medicine. ASAM is dedicated to increasing access and improving the quality of addiction treatment, educating physicians and the public, supporting research and prevention and promoting the appropriate role of physicians in the care of patients with addiction. For more information, visit www.ASAM.org.
About the National Alliance for Medication Assisted Recovery
The National Alliance for Medication Assisted Recovery (NAMA Recovery) is an organization comprised of and led by buprenorphine and methadone patients, health care professionals, and family of individuals with opioid use disorder that are supporters of quality, comprehensive treatment that includes medications for opioid use disorder (MOUD). Since its founding in 1988, NAMA Recovery has mandated the Board of Directors be comprised of a majority of individuals who are MOUD patients to ensure the organization's mission to represent patient voices is never compromised.
Media Contact
Rebecca Reid
410-212-3843